Heritage and Threat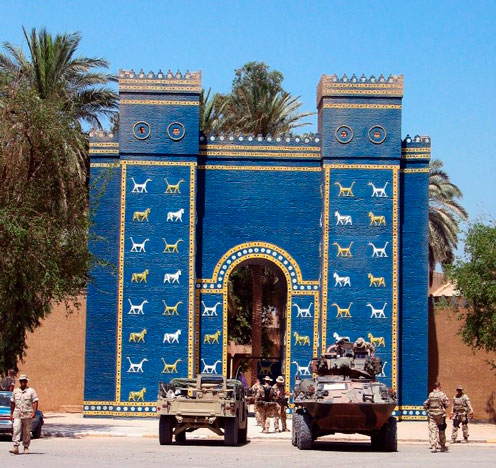 Conflict & Culture – final symposium, exhibition opening and magazine launch

We welcome all to attend the Final Symposium on Heritage and Threat, the opening of the Exhibition Conflict & Culture, and the launch of the magazine Conflict & Culture.
This event is taking place within the framework of the Heritage and Threat (HeAT) Project, under the aegis of the Joint Programming Initiative on Cultural Heritage (JPI CH+), an EU funded program dedicated to promoting the safeguarding of cultural heritage in its broader meaning including tangible, intangible and digital assets. This event was made possible through the generous support of the S.C. Van Fonden, the Kong Christian den Tiendes Fond, and the Department of Cross-cultural and Regional Studies (ToRS) at the University of Copenhagen.
The HeAT Project's goal was to better understand threats to heritage to help policy makers develop effective strategies to safeguard cultural heritage. The research was based on case studies from the Middle East, southeast Europe and Poland.
Event programme
13:00  Welcome and Reflections on Heritage and Threat Project (HeAT)
            Ingolf Thuesen, ToRS/University of Copenhagen
13:15  Destruction by Development – Dam building in Turkey
            Nicolo Marchetti & Federico Zaina, University of Bologna
13:30  A contested street corner
            Tea Sindbæk Andersen, ToRS/ University of Copenhagen
13:45  Axiological memory - the people's palace in Bucharest
            Nicolae Rambu & Eugenia Zaițev, Alexandru Ioan Cuza
            University, Iasi
14:00  WWI cemeteries and memorials in Poland
            Małgorzata Karczewska, Center for Research in Central
            and Eastern Europe/Białystok
14:15  Community based heritage management
            Huang Wei, director of Dongjiao Center (NGO), Academy
            of Art and Design, Tsinghua University, China
14:45 -15:30  Final discussion open panel (chaired by
                        Frederik Rosén, Nordic Center for Cultural
                        Heritage and Armed Conflict, CHAC)
Opening of Exhibition & magazine launch
This part of the programme will be taking place at the Copenhagen University Library, South Campus, Karen Blixens Plads 7
16:00  Opening speech by Hans Kristian Mikkelsen, Director
            of the Humanities Faculty Library, University of Copenhagen,
            followed by the presentation of the magazine Conflict &
            Culture by Federico Zaina, Università degli Studi di Bologna