Hooked: Art and Attachment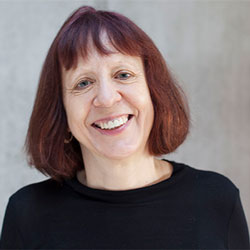 Guest lecture by professor Rita Felski, University of Virginia/University of Southern Denmark.
Professor Felski's talk makes a case for "attachment" as a key word for the humanities.
The word directs our attention to what carries weight: it has both affective and ethical force. Drawing on a range of examples, she considers the features of two fundamental aesthetic ties: identification and attunement. Finally, she clarifies how the language of attachment is relevant to critical interpretation in the classroom.
Bio
Rita Felski is William R. Kenan Jr. Professor of English at the University of Virginia and Niels Bohr Professor at the University of Southern Denmark. Her recent books include Uses of Literature; Comparison:Theories, Approaches, Uses; The Limits of Critique, and Critique and Postcritique.
Contact: Tine Roesen or Anita Pluwak