Making Islam Relevant: Changing Dynamics of Islamic Authority in the West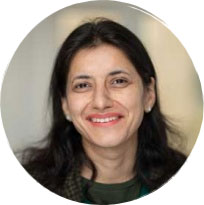 Open lecture by Professor Masooda Bano, University of Oxford.
Bio
Masooda Bano is Professor of Development Studies at the Oxford Department of International Development, University of Oxford. Her primary area of interest is in studying the role of ideas and beliefs in development processes and their evolution and change.
In addition to many other publications, Bano is the co-editor (with Hilary Kalmbach) of Women, Leadership and Mosques: Changes in Contemporary Islamic Authority (Brill, 2012).