Methodological Approaches to the Study of Ritual Humor in Ancient Mesoamerica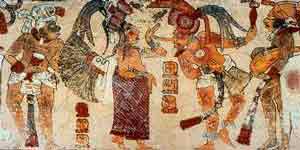 Lecture by Professor Karl A. Taube, University of California at Riverside.
Abstract
In 1949 Ernst Mengin became the first chair in Middle American Indian Cultures at the University of Copenhagen, and we celebrate this 70th anniversary of the beginning of our department with a keynote talk by one of the greatest Mesoamericanist scholars of our time - Karl Taube. In his talk, he will delve into the issue of methodology and ritual humor, a wonderful combination!
Everybody is welcome!