Resilience and courage three years on: Belarusian oppositional leader Sviatlana Tsikhanouskaya visits University of Copenhagen
The Faculty of Humanities at the University of Copenhagen is beyond happy to welcome the Belarusian oppositional leader and human rights advocate Sviatlana Tsikhanouskaya.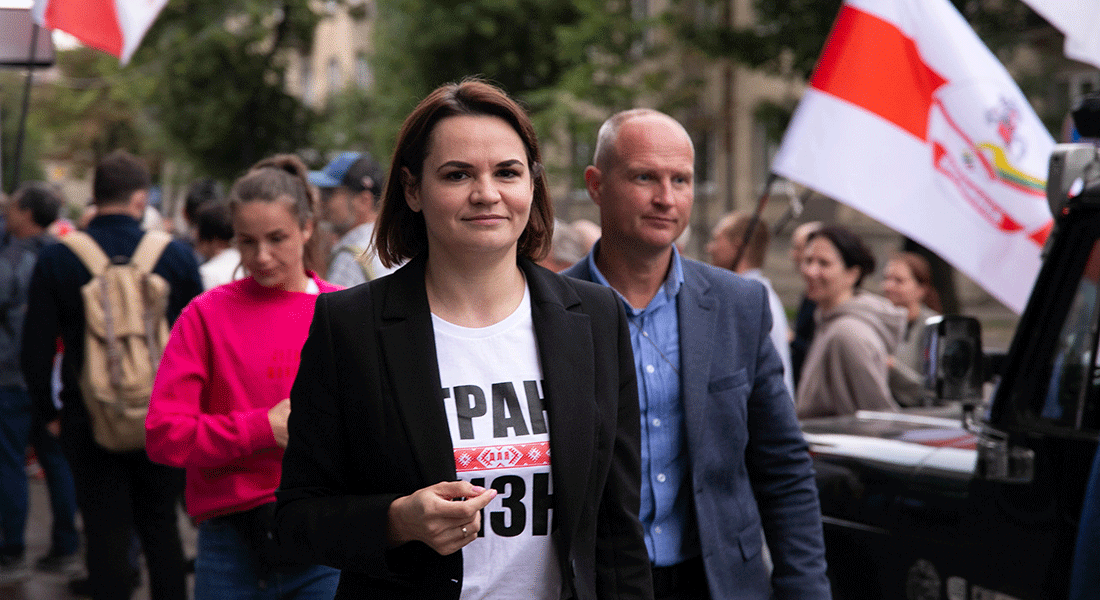 In the Belarusian presidential election held on 9th of August 2020, Tsikhanouskaya together with a united opposition challenged the disputed president, Aliaksandr Lukashenka, who has ruled the country by authoritarian hand since 1994. According to independent election observers, Tsikhanouskaya won the popular vote with a convincing majority. Yet, through authoritarian measures, Lukashenka rigged the election, triggering a nationwide wave of mass protests. From all regions across the European country, Belarusians took to the streets with demands of democracy and human rights.
Thousands of Belarusian journalists, artists, human rights activists, and other individuals, who dream of a more democratic future have been forced to flee their homeland. In exile, their fight for democracy continues.
What are the current challenges for the Belarusian opposition in exile? How can the rest of Europe support their fight for democracy? What can we learn from their resilience and courage? How does the Russian war against Ukraine affect the Belarusian democratic forces?
On the 9th of October 2023, students at University of Copenhagen have the unique opportunity to meet Belarusian oppositional leader Sviatlana Tsikhanouskaya. The event takes form as a moderated talk, which is followed by questions by the audience. Grounded in the belief that democracy is facilitated through knowledge exchange and dialogue, we encourage the audience to ask questions and use this unique opportunity to gain knowledge about Belarusian political and societal issues.
The talk is moderated by Katrine Stevnhøj, PhD Fellow at the Department for Cross-Cultural & Regional Studies.
The event will be held in English.
Registration
Participation is free, but registration is required.
For registration, please sign up.
Deadline for registration is Friday 06.10.2023.