Denmark and the new North Atlantic: Identity Positions, Natural Resources and Cultural Heritage
The project examines the renegotiations of identities that are taking place in all parts of the North Atlantic in these years, as a result of independence processes, climate change and globalization.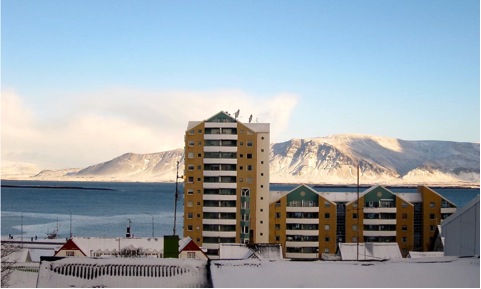 New identities
With the current geopolitical changes a whole new reality opens up in the Arctic and sub-Arctic area. This challenges the stories communities have told about themselves so far. In the political and institutional life, in art and literature, in industry and tourism and in the public debate new narratives are developed to match the new geopolitical situation. This also applies to the development of a new strong brand for the North Atlantic region.
Historical preconditions
However, narratives are similar to icebergs: only the top tenth is visible. The contemporary stories relate directly or indirectly to the cultural and historical basis. The North Atlantic countries share a history as being part of the Danish empire. This empire was based on separation. All relations and exchange went via Denmark. Furthermore the empire was built on a hierarchical order, based on contemporary concepts of nature and culture and race. This project identifies this landscape of cultural history, which presently is reflected in notions of "fringe", "authenticity" and the "exotic". We see our study as part of the process, in which inherited hierarchies are scrutinized and replaced by equal partnerships.
New research
The global battle for resources in the North Atlantic has its equivalent in a battle of definitions in the theoretical field. Combining the perspectives of history as seen from above in the geopolitical perspective and seen from below in the personal perspective, the project examines current reinterpretations of temporal and spatial dimensions of the region and investigates their implications for the cultural narratives, as they are reflected in contemporary historiography, literature, art and branding. The project is structured around the intersection of area studies and a re-routing of post-colonialism in order to understand the interplay among local, national, regional, global and planetary perspectives in contemporary narratives of identity positions, cultural heritage and resource extraction.
The project has partners in Greenland, Iceland, the Faroe Islands, Norway and Germany.
The project cooperates with the new Center for Cultural Studies in Sustainability (CCSS) at the University of Copenhagen, the Center for Scandinavian Studies (Lund University and the University of Copenhagen), and SILA, Arctic Center at the Ethnographic Collections, the National Museum of Denmark, Centre for Nordic Studies, University of the Highlands and Islands in Scotland and the Graduate Center for the Study of Culture (GCSC), University of Giessen.
The project has an advisory board consisting of Professor Uffe Østergård, Copenhagen Business School, Professor Minik Rosing, Natural History Museum of Denmark and Professor Sverker Sörlin, The Division of History of Science and Technology at the Royal Institute of Technology, Stockholm.
Funding

The project is funded by Carlsberg Foundation.