Cross-Cultural Studies (CCS)
CCS is part of the latest international interdisciplinary research in fields related to the study of cultural encounters, religious and political conflicts, intercultural communication, minority/majority processes, multilingualism, innovation, urbanisation and globalization.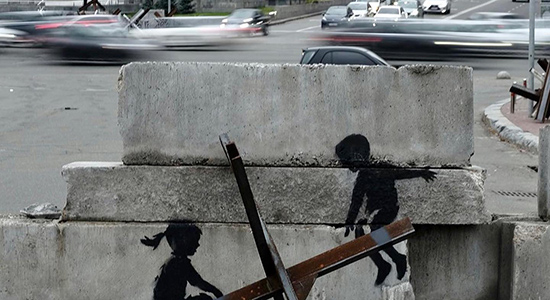 CCS facilitates research in fields often dominated by asymmetric power and normative relationships, and in which complex patterns of action, self-understanding and dynamic negotiations of meaning also play a key role. Uniquely, the research is based on problems in global humanities in a wide range of disciplines, such as anthropology, sociology of religion, philosophy, comparative literature, materiality studies, global urban studies, sociology, regional studies, history and humanistic cultural studies. The research focuses on the different ways in which people experience and organise culture around the world, and how cultural importance is created, maintained and challenged. The research often takes as its starting point the prevailing circumstances in specific regions, with particular attention to phenomena and processes that transcend cultural, social and religious borders, both within the region in question and between regions.
 CCS combines state of the art research with concrete case work on pertinent societal issues. Societal challenges are reflected in the research taking place at CCS, which addresses empirical contexts, where these challenges play out. The ambition is to engage the perceptions, experiences, and articulations in these social and cultural contexts in order to explore their theoretical and epistemological underpinnings. CCS has a set of research strands that we currently engage. One strand of research engages central questions of innovation, green transition, waste, and ecology in social and cultural terms. A second strand of research explores the predicament of migration, exile and diaspora in European and non-European contexts engaging both art, participatory interventions and situated ethnographical work. And a third strand of work engages questions of the aftermath of violence, transitional justice, hate speech, emotions and affect as well as complicated relationships between perpetrators and victims.
Centres
Research units
Projects
Researchers
| Name | Title | Job responsibilities | Phone | E-mail |
| --- | --- | --- | --- | --- |
| Bandak, Andreas | Associate Professor - Promotion Programme | Comparative Culture Studies | +4551302514 | E-mail |
| Brox, Trine | Associate Professor - Promotion Programme | Centre for Contemporary Buddhist Studies | +4551302965 | E-mail |
| Brudholm, Thomas | Associate Professor - Promotion Programme | Minority Studies | +4551302954 | E-mail |
| Creta, Sara | Postdoc | Comparative Culture Studies | +4535332121 | E-mail |
| Crone, Christine Aster | Assistant Professor | Comparative Culture Studies | +4527593391 | E-mail |
| Dybdal, Emilie | PhD Fellow | Minority Studies | +4535335524 | E-mail |
| Elling, Rasmus Christian | Associate Professor | Persian Studies | +4551303565 | E-mail |
| Fihl, Esther | Professor, Emerita | Comparative Culture Studies | +4540303866 | E-mail |
| Flyvholm, Anne-Mai | PhD Fellow | Minority Studies | +4535324722 | E-mail |
| Hedegaard, Marianne | Part-time Lecturer | Comparative Culture Studies |   | E-mail |
| Holst, Birgitte Stampe | Postdoc | Comparative Culture Studies | +4535328147 | E-mail |
| Højer, Lars | Affiliate Professor | Comparative Culture Studies | +4527574424 | E-mail |
| Jacobsen, Stefan Gaarsmand | Associate Professor | Center for Applied Ecological Thinking (CAPE), Head of Centre | +4540499269 | E-mail |
| Johansen, Birgitte Schepelern | Associate Professor | Minority Studies | +4551302570 | E-mail |
| Jyderup, Jesper Lee | PhD Fellow | Cross-Cultural Studies | +4528752921 | E-mail |
| Koch, Julian Johannes Immanuel | Marie Curie Fellow | Minority Studies | +4535328378 | E-mail |
| Leine, Marie | PhD Fellow | Minority Studies |   | E-mail |
| Mollerup, Nina Grønlykke | Associate Professor | Comparative Culture Studies | +4535326079 | E-mail |
| Munch-Jurisic, Ditte Marie | Teaching Associate Professor | Minority Studies |   | E-mail |
| Sejersen, Frank | Associate Professor | Greenlandic and Arctic Studies | +4540186167 | E-mail |
| Skvirskaja, Vera | Associate Professor | Comparative Culture Studies | +4593588676 | E-mail |
| Tarnowski, Jan Stefan | Postdoc | Comparative Culture Studies | +4535329284 | E-mail |
| Thisted, Kirsten | Associate Professor | Minority Studies | +4520311992 | E-mail |
| Thorsen, Line Marie | Postdoc | Center for Applied Ecological Thinking (CAPE) | +4535329738 | E-mail |
| Willerslev, Rane | Affiliate Professor | Comparative Culture Studies |   | E-mail |