Centre for Comparative Culture Studies (CCCS)
CCCS has as its raison d'être to strengthen the department's interregional and cross-cultural outlook by facilitating analyses of society and culture in a comparative and global perspective. CCCS advances ethnographical fieldwork at particular locales, while research and teaching always addresses and engages broader theoretical and thematic interests.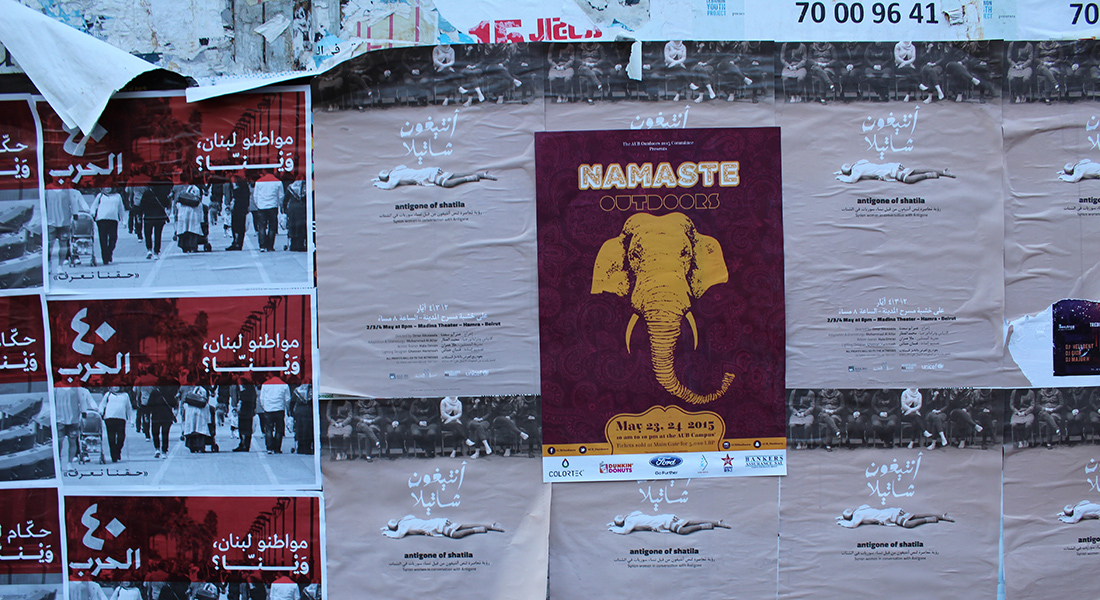 Based on ethnographic fieldwork on particular locales, CCCS advances comparative and global perspectives across the department's broad regional and geographic scope and does so uniquely in both research and in teaching electives. Our focus on putting state of the art research in conversation with teaching brings vibrancy to the research center.
A main ambition of CCCS is from ethnographical fieldwork to contribute with critical, generous, and curious edge to international research on the themes of migration, materiality, religion, cultural analysis, media, storytelling and historicity.
Over the years, CCCS has attracted major grants from The Independent Research Council Denmark, The Strategic Research Council, the Velux Foundation, and the Novo Nordic Foundation and continuously strive to attract and nurture young and upcoming scholars.
CCCS has as its goal to use the analytical potential there exist in the variaties and similarities in the ways humans organize themselves socially and create meaning in theur cultural worlds. The core area of CCCS is accordingly the study of culture and society in a comparative and global perspective.
The regions that we have ethnographic expertise in numbers India, Ukraine, and Central Asia, as well as Lebanon, Turkey, Jordan, and Syria.
From the basis of long-term ethnographical fieldwork our research to contributes to international debates on the themes of migration, materiality, religion, cultural analysis, media, storytelling and historicity.
A central component of CCCS is our teaching. Our staff is specialized in teaching electives on both BA and MA level. All courses offered at CCCS are based on our staff having conducted long-term ethnographic fieldwork themselves and these key insights are used as critical points of departure in our teaching.
CCCS offers courses in:
Ethnography and qualitative methods
Classical theories of culture and society
Cultural analysis
History, myth and narration
Migration, politics, and social change
Internship
For electives at CCCS, see:
Electives in Comparative Culture Studies
At CCCS, we strive to create the best possible working environment by underscoring the value of critical, curious, and generous engagement. We believe that research is a collaborative enterprise, where we always need to expand the perimeters of our conversations, research topics, partners, and networks.
At CCCS, this impacts on the priority we give to connect our research to our teaching. We strive to engage with real-world problems and explore these in light of comparative, ethnographic research agendas. The impetus is to facilitate new understandings and make new connections, where both such real-world problems as well as our theoretical understanding may grow and cross-fertilize each other.
As part of our ethos we strive to setup seminars, workshops, and guest lectures, which bring students, junior and senior scholars together, and also stays attuned to new opportunities for collaboration between academia, stakeholders and practitioners.
Researchers
| Name | Title | Phone | E-mail |
| --- | --- | --- | --- |
| Bandak, Andreas | Associate Professor - Promotion Programme | +4551302514 | E-mail |
| Creta, Sara | Postdoc | +4535332121 | E-mail |
| Crone, Christine Aster | Assistant Professor | +4527593391 | E-mail |
| Fihl, Esther | Professor, Emerita | +4540303866 | E-mail |
| Holst, Birgitte Stampe | Postdoc | +4535328147 | E-mail |
| Højer, Lars | Affiliate Professor | +4527574424 | E-mail |
| Mollerup, Nina Grønlykke | Associate Professor | +4535326079 | E-mail |
| Puri, Stine Simonsen | Teaching Associate Professor | +4550585969 | E-mail |
| Skvirskaja, Vera | Associate Professor | +4593588676 | E-mail |
| Tarnowski, Jan Stefan | Postdoc | +4535329284 | E-mail |
| Willerslev, Rane | Affiliate Professor |   | E-mail |