Moral Economies of Food in Contemporary China
An Ethnographic Investigation of Relational Ethics through Foodstuffs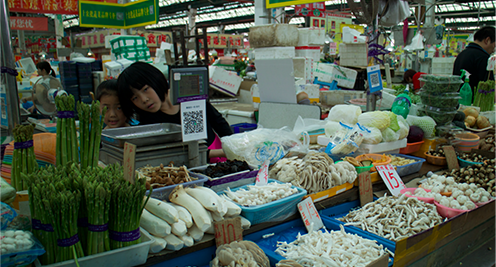 Eating has become an anxious business in China. A seemingly endless series of scandals from milk laced with melamine to recycled gutter oil and rat meat camouflaged as mutton has caused alarm about food safety, and beneath these periodic scares is a constant suspicion that producers are using pesticides, herbicides, and hormones in ways that make their products unfit for human consumption.
Recent decades of rapid economic growth have been accompanied by a pervasive sense of moral crisis, and the food scandals push this anxiety into the most intimate relations. Yet people have to eat, and therefore make ethically informed decisions about their food and the risks involved in eating. From the feeding of infants to the feasting of guests, food is both indicative and constitutive of social relations, and this project accordingly treats safe and unsafe foodstuffs as indices of social relations and moral obligations with the hypothesis that the recurrent scandals emerge from the intersection of different moral economies, not from a complete ethical break-down. 
Subproject 1: Double standards? Calibrating social relations with food in rural China
Mikkel Bunkenborg, Associate Professor at ToRS, University of Copenhagen
The villages in Fanzhuang Township in Hebei specialize in the production of pears, but the heavy use of pesticides and hormones in farming makes farmers wary of eating foodstuffs produced for the market – including their own pears – and many choose to cultivate private garden patches for their own consumption. What seems at first to be a dichotomy between dangerous commoditized food and safe homegrown food obscures the fact that foodstuffs cross back and forth between market and gift economies.
Rather than expressing a simple distinction between us and them, food seems to reflect, and in turn, calibrate, social distances. Just like spirits of deceased relatives, deities, and ghosts receive different offerings, so different types of food are deemed to be appropriate for family members, guests, and strangers.
This subproject explores how different ways of producing, distributing, and consuming food reflect and shape ethical concerns and social relations in rural Hebei, including relations mediated by the market.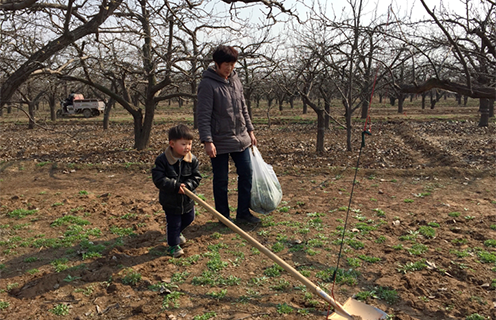 Subproject 2: Cultivating food and trust across the rural-urban divide
Anders Sybrandt Hansen, Assistant Professor at CAS, Aarhus University
In recent years an alternative food supply chain has developed in the peri-urban areas surrounding Beijing that allows well-to-do urbanites to go the countryside in order to contract their food directly from families and individual farmers. The logic of these arrangements seems to be that a direct personal relationship helps cultivate the otherwise elusive trust in food.
Beginning in 2008 several such small scale operations are today being incorporated in a larger framework of community supported agriculture with several hundred customers. While such arrangements allow for greater scale, they simultaneously reintroduce the original problem of social trust as the relation between producer and consumer is now mediated by the organization.
This subproject involves fieldwork among farmers, consumers, and community organizations in order to explore how the cultivation of food – and of trust – takes place within this new moral economy that is emerging across the rural-urban divide.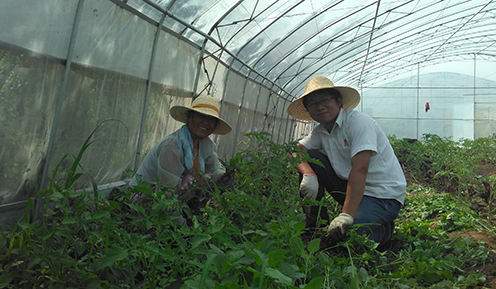 Subproject 3:  Relational ethics of safe eating in everyday family life in urban China
Ingrid Fihl, PhD Fellow at ToRS, University of Copenhagen
This project explores how Shanghai families navigate food safety issues in everyday life. Instead of placing trust in the conventional food market, many parents spend time and resources seeking out alternative ways of providing their children with wholesome and safe food, e.g. by establishing long-term trust in a vendor, buying directly from an organic farm, or by cultivating their own produce in rented strips of land outside the city. Many urbanites also feel the need to seek out knowledge and learn how to identity unmanipulated produce in the market and how to cleanse and cook it so as to avoid the intake of too many harmful chemicals.
In various internet forums, including on-line 'mommy groups', parents with the same ethical motivation to provide for a healthy lifestyle for their children share consumer tips and knowledge. Continuously evaluating the intentions and expertise of the sources, many parents take the information from their social network and certain online forums to provide more trustworthy information than what they can read on the product descriptions in the supermarket.
Through long-term ethnographic fieldwork in Shanghai, I address questions of consumer trust and everyday ethics in urban 'middle-class' families in relation to food consumption. I participate as my interlocutors are shopping, cooking, eating, and discussing food in order to gain a deeper understanding of one of the most pressing concerns for parents in urban China.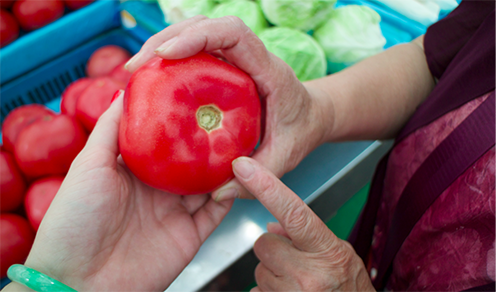 Contact
Mikkel Bunkenborg
Department of Cross-Cultural and Regional Studies
University of Copenhagen
Karen Blixens Plads 8
Building 10
2300 Copenhagen S
Denmark
E-mail: msn512@hum.ku.dk
Events and Activities
May 2018 – Project workshop with international network, Beijing.
February to March 2018 – Ingrid Fihl is a visiting scholar at the Department of Anthropology, University of California Santa Cruz.
January 2018 – Mikkel Bunkenborg gives lecture at School of Oriental and African Studies (SOAS): "Eating and Drinking with Strangers: Hospitality in Rural North China."
December 2017 – Anders Sybrandt Hansen gives paper at workshop at Aarhus University: "Trust, Food and the Chinese Trouble with Strangers."
November 2017 – Panel with contributions from all project participants at American Anthropological Association Annual Meeting, Washington D.C: "Food in the Moral Orders of Contemporary China."
November 2017 – Anders Sybrandt Hansen gives lecture for MA students in Human Security, Aarhus University: "Social Distrust and Food Safety Crisis"
October 2017 – Ingrid Fihl gives presentation for students in Global Nutrition and Health at Metropolitan University College.
October 2017 – Mikkel Bunkenborg is doing fieldwork in Hebei.
August 2017 – Mikkel Bunkenborg presents paper at Mega Seminar, Sandbjerg.
August 2017 – Project workshop with international network, Copenhagen.
June 2017 – Ingrid Fihl gives paper at Asian Dynamics Initiative Conference, Copenhagen: "Shanghainese mommy groups and the search for safe foods"
June to July 2017 – Anders Sybrandt Hansen is doing fieldwork in peri-urban Beijing.
February to March 2017 – Mikkel Bunkenborg is doing fieldwork in rural Hebei.
February to June 2017 – Ingrid Fihl is doing fieldwork in Shanghai and is a visiting scholar at the Nordic Center, Fudan University.
September to November 2016 – Ingrid Fihl is doing fieldwork in Shanghai.