The Copenhagen Journal of Asian Studies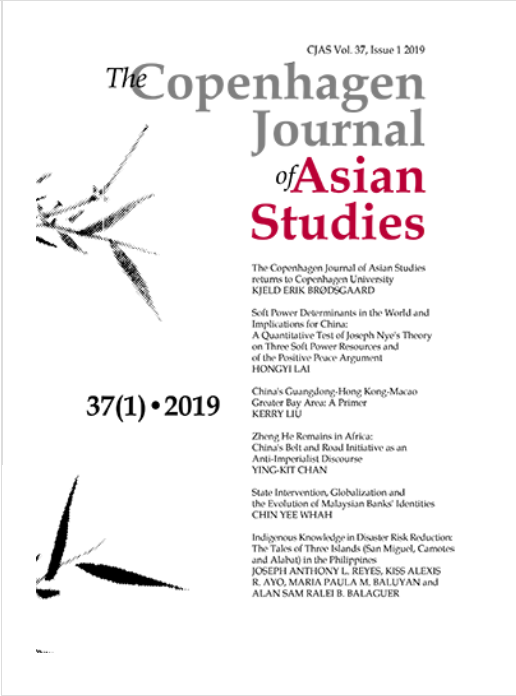 Open access journal
Editorial team
Dr. Vera Skvirskaja, Dept. of Cross-Cultural and Regional Studies, UCPH (General editor) 
Assistant professor, tenure track, Beata Switek, Dept. of Cross-Cultural and Regional Studies, UCPH 
Prof. Kjeld Erik Brødsgaard, Dept. of International Economics, Government and Business, CBS (Consulting editor) 
Profile
The Copenhagen Journal of Asian Studies journal  (CJAS) is based at the Department of Cross-Cultural and Regional Studies, after having been hosted at CBS since 2003. 
The scope of the new CJAS is broad and interdisciplinary, focusing on culture and society in contemporary Asia as well as Asia in modern history, promoting an interface between humanities and social sciences in the study of Asia.
The CJAS provides a platform for the global intellectual community to discuss and analyse modern Asia in comparative cross-cultural perspectives, where Asian connections occupy a key but not an exclusive role.
The geographical scope of 'Asia' covers overlapping cultural-economic regions of East Asia, Inner Asia and Central Asia, South Asia, and South-East Asia, and includes Asian cultural spheres globally.
Re-launch of the Copenhagen Journal of Asian Studies
10-03-2020 10:00
The Copenhagen Journal of Asian Studies has returned to UCPH, where it first started. Join us for the re-launch event with presentations by scholars from UCPH, CBS and beyond.