Covid-19 – Religion and existential wellbeing
The project investigates the impact of the Covid-19 crisis on religion and existential well being at the individual level through three surveys which allow the same persons in Denmark to respond at different points through the crisis. The the collection of the first survey comprising 1.500 persons ended 24 May 2020.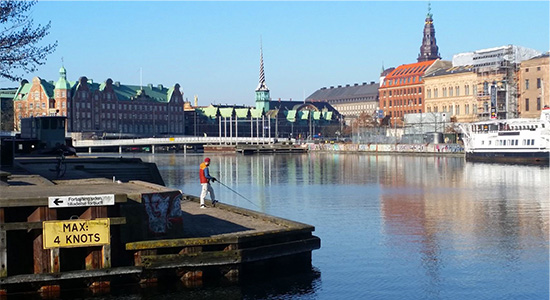 The correlations between religion and Covid-19 in Denmark. 
The developments between personal wellbeing, values and attitudes towards the world, and their possible correlations to the development of the crisis.
Changes in rituals and ritualized acts in relation to Covid-19 and the stability of such changes over time.
Whether the respondents in Denmark distance themselves from religious beliefs, acts and authorities and associate themselves with secular authorities, politicians or other governmental actors or whether the crisis gives rise to an increased movement towards religious explanations, acts and authorities.
Whether there are changes in the ritual acts and other acts whereas the basic belief system remains constant.
Whether and how far the Danes understand the present challenge as a response to humans' own behaviour (e.g. response of nature, response of God).
Whether and how far there are correlations between the individual stress reactions and generalized trust to other persons and authorities.
How the respondents react to the ban on collective rituals in Denmark (partly lifted Monday, 18 May 2020). 
Whether the respondents have engaged in other forms of collective rituals than the religious (e.g.  the morning songs arranged in the National TV and virtual church services).
Whether we see an increase in private ritual behavior replacing collective rituals (e.g. ritualisation of washing one's hands, private prayer).
Whether various engagement in rituals correlate with indicators of psychical and physical wellbeing.
 And finally, how these possible changes develop after the crisis. 
Funding
This project has received funding from THE VELUX FOUNDATIONS' Covid-19 initiative

PI: Peter Birkelund Andersen
Project period:  18 March 2020 - 18 March 2023