Engineering Buddhism: Infrastructure and Soft Power in Asia and Beyond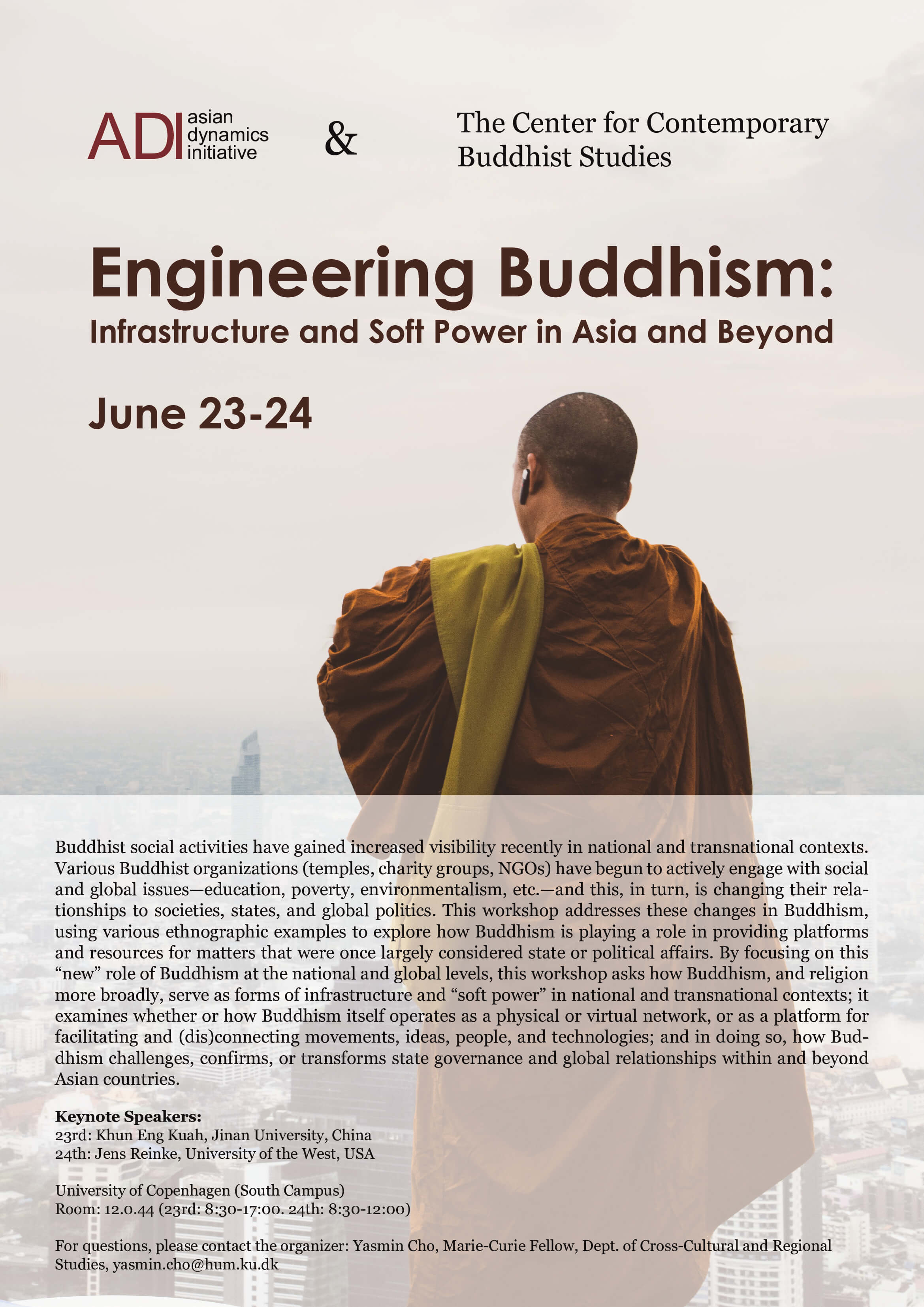 Workshop exploring how Buddhism is playing a role in providing platforms and resources for matters that were once largely considered state or political affairs. By focusing on this "new" role of Buddhism at the national and global levels, this workshop asks how Buddhism, and religion more broadly, serve as forms of infrastructure and "soft power" in national and transnational contexts. 
Keynote speakers
23 June: Khun Eng Kuah, Jinan University China
24 June: Jens Reinke, University of the West, USA
For questions please contact the organizer Yasmin Cho, yasmin.cho@hum.ku.dk.