Sacred Canopies: LGBT+, Buddhism and Economics in Vietnam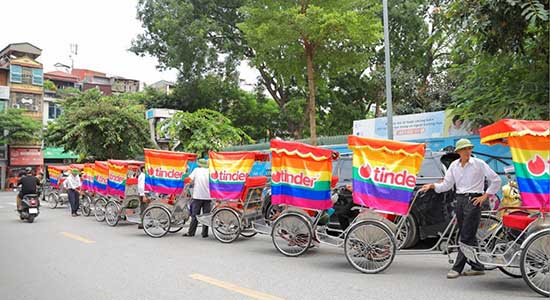 Abstract
The event will explore a broad theoretical question: how to theorize new spiritual and sexual formations in post-Socialist Vietnam? The disjuncture of official state ideologies and everyday economic practices open a generative gap to reconfigure subjectivity. Enter Tibetan Buddhism. Despite being marginalized (and sometimes stigmatized) by the government, in the past decade many Tibetan monks (mostly from South Asia) have set up socially private and financially profitable communities in Vietnam. They have done so by attracting followers who are young, cosmopolitan, elite, English-speaking, business-minded, and disproportionately LGBT+. In another context, transgendered spirit possession rituals associated with Buddhist syncretism blur the boundaries between sexuality, entertainment and financial practices. Taken together, what do these intersectional groups tell us about how post-Socialist economies reconfigure sexuality and spirituality more broadly? How are religious and economic practices not separate categories but animated by a shared corporate form and socially manifested in concentric 'sacred canopies'? Six speakers and a roundtable discussion will address these questions. Each presenter will speak for 20 minutes on a specific case study in Vietnam. It will conclude with a 40-minute discussion moderated by Kirsten Thisted (Minority Studies).
Speakers
Hoang Ngoc An (It's T Time)
Hoang Ngoc An will present her fieldwork data to show how young, urban elites are spiritualizing their LGBT+ sexualities through Tibetan Buddhism. New market conditions have commodified Tibetan Buddhism as a unique alternative to normative Mahayana practices. She will explore a contrast. To one side, the perceived inadequacies of Vietnamese Buddhism (collectivist in aspiration, boring in practice, old in demographics slow in reaching enlightenment, and monitored by the government). To the other side, the spread of Tibetan Buddhism—mostly outside state control, driven by vogue social trends and elite membership, theologically emphasizing fast enlightenment, increased wealth and heightened individuality. Her presentation focuses on two case studies: the organization struggles of the LGBT+-friendly Sakya Vietnam Center and how LGBT+ people overcome social stigma and gender dysmorphia by queering Tibetan Buddhist beliefs and practices.
Stephen Christopher (CCBS)
Stephen Christopher will present an article draft about the financial patronage and business practices within Vietnamese Tibetan Buddhism. He tracks how entrepreneurial Tibetan monks spread the Dharma in Vietnam while either doing private fundraising for their home monasteries or public business ventures in conjunction with Vietnamese business leaders and the government.
Oscar Salemink (UCPH)
Oscar Salemink will explore how cross-gender practices within Vietnamese spirit possession rituals (associated with Buddhist, Daoist and Confucian cosmologies) are performed by transgender and transsexual bodies. Transgender mediums distance themselves from everyday heteronormative behavior within their kin groups and localities, and associate themselves with a separate, liminal sphere that usually characterizes ritual, thus forming new groups and creating new forms of sociality. In particular, he will explore the mutual articulation of religious, sexual, material and entertainment desires through sexualized transgender temple dancing.
Helle Rydström (Lund University) and Nguyen Thu Huong (Vietnam National University)
Helle Rydström and Nguyen Thu Huong will examine the mobilisation around sexuality and gender identity in Southeast Asia through an examination of how the LGBTQ movement in Vietnam has pursued full recognition and equal rights for all, regardless of sexuality and gender. We will discuss how the Vietnamese LGBTQ movement is composed of informal activist groups and networks as well as formally registered, nation-wide associations. The LGBTQ movement in Vietnam has been galvanised by moral and financial support provided by international non-governmental organisations (NGOs), aid agencies, and representations (e.g. embassies) which include equal rights in their platforms. Over the years, the movement has successfully managed to change public opinion and legislation on sexuality and gender, yet the path to full recognition of LGBTQ people in Vietnam has been and remains fraught with challenges. We especially focus on how changing economic conditions are impacting LGBTQ subjectivity and mobilisation practices.
Duong Tran (University of Sydney)
Duong Tran will examine the role Vietnamese Pride events play in normalising public perception of queerness, promoting LGBTQI+ rights, and contributing to recent changes in legislation. However, such Pride events disproportionately attract young, urban, and higher socioeconomic people. This leads to the promotion of certain identity politics and class interests that overlook large segments of the Vietnamese queer community. This presentation draws on fieldwork data to explore these marginalized queer people in relationship to broader post-Reformation changes in Vietnamese family values, society, and economics.